My Top 5 Must Have for Megacon!
I hope everyone is having a great week! I myself have been super busy this week! I have been spending the week prepping for Megacon! This is one of the most exciting times of the year for me! It's an escape from the 'real world' and I get to meet an array of awesome people!
I wanted to share my ' Con Check List'.
This is a collection of items that I make sure to have upon going. Now, this will be one of 2 lists that I will be doing. This one will be based on what I make sure to take with me and you may get some ideas.
Keep in mind, when going to a con, there are always alot of people. When I 'pack' to get ready, I try to pack too much as to not be 'bulky'. There's lines, tons of people, and you can run into cramped spaces. Keeping as little with you as possible is a must.
1. Cash-
 While most vendors can take cards, I find it easier to have cash on hand while using a card when absolutely needed. In my experience, some vendors even do special pricing for those who pay in cash.
2. Small Crossbody purse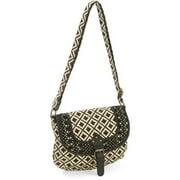 If you bring a purse, a small cross body bag is the way to go. It's more secure to your person and it allows for easy access while small enough to not get in your way or be too heavy. It's also a good idea to have a smaller wallet that has some cash, ID and any other cards that you may need.
3. A reusable canvas bag or backpack
 Now, I specifically made this bag for cons. Cons are where I purchase most of the artwork for my house and you can only hold so many bags. This bag perfectly fits the sizes that I buy and it's a much easier way to carry a lot of items. I added a front pocket for business cards and small items that I may purchase as well.
4.Portable battery pack/charger.
There are so many amazing things and people to see at cons and no one likes to have to be tethered to a wall to charge their phones because they have drained their battery taking pictures. A portable charger is a great way to keep your phone charged and still be able to enjoy everything. As these are getting more and more popular the prices have gone down. Check discount stores like Ross, TJ Maxx, Burlington for ones that will allow for multiple charges and even can charge multiple devices at one time. Charge them fully the night before and Voila, no dead battery!
5. Reusable water bottle.
 While there are places to get food and beverages, it's good to keep a water bottle close at hand. Now, there may be some sections in which you cannot bring outside food or drink but keep an empty bottle with you and once you're inside the main convention area, you can refill the bottle.
Most importantly, make sure that whatever you bring, you are mindful of those around you. Cons can get cramped and the less you have the easier it is for you and those around you.
Are you going to a con this year? What's your favorite part about going? What do you make sure to bring? Let me know in the comments!